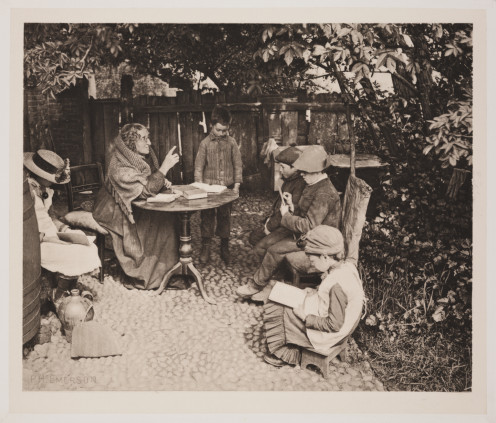 "1826", "LIBERTE ET PATRIE". Freedom and Homeland in French. "LEBE SO DAS DU WIEDER LEBEN MAGST" transcribed; Live that that you would like to live again," in German, are the words inscribed on the front of the cottage.
This colourful chalet, painted in red, white and blue, is known as the Swiss Cottage, and is located in Singleton Park in the village of Sketty, in the city of Swansea and the county of South Glamorgan. It dates from 1826, the work of architect Peter. F. Robinson. London.
The features of this two storey building include a conspicuous apex of an overhanging roof, scalloped barge boards, and a slate roof.
Sarah Vivian, of the prominent Vivian family, to whom Singleton Park once belongs, used the Swiss Cottage as a Dame School in the late 1820s.
Mrs. Vivian, wife of local industrialist John Henry Vivian who was known to compel his workers to fulfill 24-hour shifts, must have come across as somewhat severe; historian Ralph A. Griffiths writes:
'Sarah bore her devoted husband nine children in 22 years; and then survived him by 30 years more. Known for her sharp tongue, she presided over Singleton Abbey in the same masterful way as her husband presided over his works — much to the chagrin of her sons.'
In addition to Sarah Vivian's involvement with the dame school at the Swiss Cottage; the Vivians used their wealth to found and support schools at Hafod Copperworks for their workers' children.
Severely damaged by a fire in 2010, the Swiss Cottage was painstakingly restored by 2014 under the auspices of Cadw, the Welsh government's heritage body.
Notes
Works by Architect Robinson include: Singleton Abbey, Sketty Hall (both in Singleton Park); Egyptian Hall.
Ralph A. Giffiths, Singleton Abbey and the Vivians of Swansea, Swansea: Gomer Press, 1988, p. 37. The Vivians were a family of local industrialists, who were socially prominent; John Henry and Sarah Vivian's son Henry Hussey Vivian was to become the 1st Lord Swansea in 1893; a grandson was Admiral Algernon Walker-Heneage-Vivian.
http://www.bbc.com/news/uk-wales-south-west-wales-28012690
http://www.southwales-eveningpost.co.uk/Black-mark-German-bungling-Swansea-Council-chiefs/story-22965685-detail/story.html